Your apartment or
room in Ötztal
Genuine Ötztal hospitality, family-like flair and a fantastic location promise unforgettable summer days and alpine winter dreams offering real mountain village charm. Enjoy the fabulous view of the Alps all year round - and our sauna & infrared cabin from October through April. We - the Jörg family - personally take care of your well-being at lovely Garni Ötztal. We can't wait to give you a heartfelt welcome.
In Zwieselstein you decide every morning where to go. Be spontaneous and let the free skibus shuttles take you to Ötztal's most spectacular ski areas: the bus stop is right outside your front door. Sölden, Gurgl and Vent are in the immediate vicinity of your charming holiday home Garni Ötztal.
As a holder of the Ötztal Super Skipass you enjoy your winter holiday in all six ski areas within Ötztal for the price of one. In summer and autumn you start your hike or mountain bike tour right outside the front door - mountains on the horizon, the sun high up in the sky and your backpack filled with delicious Ötztal snacks. Discover some 250 three thousand meter high peaks, let the summer buses take you to the most scenic biking and hiking spots and enjoy new adventures day after day.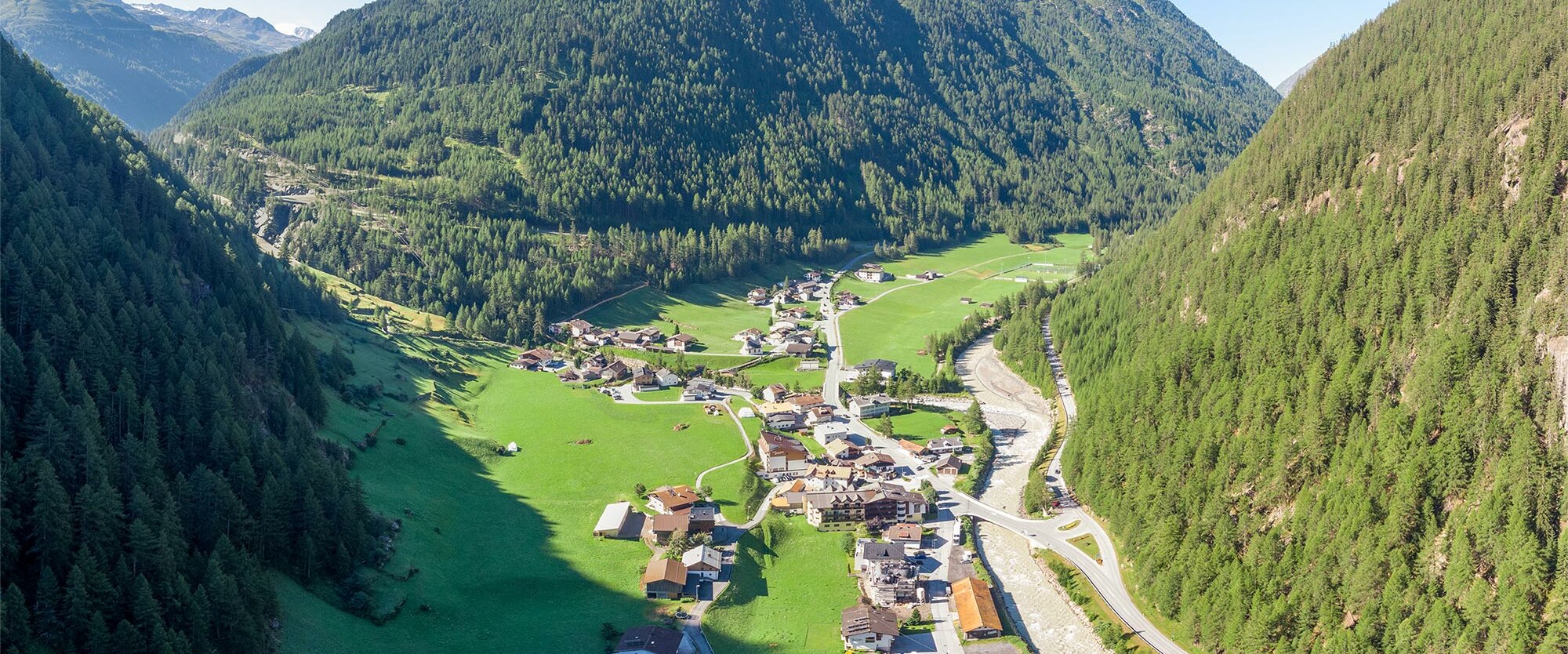 Mountains as far as the eye can see

Your prime location
in Ötztal
If you think you are in the middle of an idyllic picture-book from the Austrian Alps, then you have already arrived in Zwieselstein. Start hiking right away or get ready for your summer mountain tour of discovery or your ultimate winter adventure in Sölden, Gurgl or Vent.
High, higher, highlights at